First Christian Church of Mooreland is a family of believers in Christ who desire to grow together and walk in the light of the gospel of Jesus. We gather to worship God and love one another as Jesus taught us. If you have any desire to be a part of that, this family always has room for one more.

Church Dysfunctions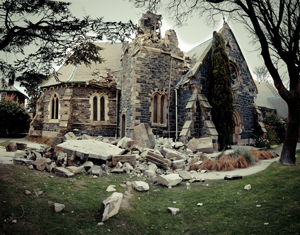 You think your church has problems? First century Corinth was home to the New Testament church no one wants to be. From sex scandals to law suits to factions in the church, Paulís letter of 1 Corinthians addresses a range of issues churches continue to struggle with today, and points to some answers.
WOW
Wednesdays at 6pm
Who's hungry? The spring quarter of WOW has begun, which means dinner in the Community Ministry Center every Wednesday night at 6pm, and everyone is invited. Bring a friend. Bring your neighborhood.
Then after dinner, we attend to a deeper hunger. Kids Club begins at 6:30 in the church basement for fourth graders and younger. The adults remain in the ministry center to seek the joyful fellowship with God we were made to enjoy in prayer and worship, and to intercede before the King of Heaven on behalf of our community. What? Do you have something more important to do?
Lent
The forty days leading up to Easter (not counting Sundays) are a time of contemplation, repentance, and preparation for the celebration of Jesus' death and resurrection. Many traditions of the Christian faith fast in some way during Lent, whether from meat or whole meals or other luxuries. An appropriate modern fast might be from social media or TV. The purpose of a fast in the Christian faith is to put aside good gifts in order to set our hearts on the Giver himself. We invite the church to participate in any way that allows you to direct your focus towards God. Fasting coordinates with prayer, replacing a meal or half hour on Facebook with a time to seek God in prayer. You are invited in these prayer times to ask God to search you and know your heart (Psalm 139:23), restore to you the joy of his salvation (Psalm 51:12), and intercede for the salvation of those you know.