First Christian Church of Mooreland is a family of believers in Christ who desire to grow together and walk in the light of the gospel of Jesus. We gather to worship God and love one another as Jesus taught us. If you have any desire to be a part of that, this family always has room for one more.

The Beginning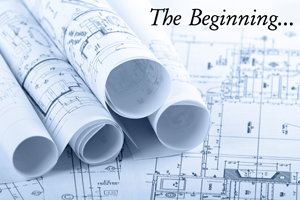 Genesis means "beginning"--of what? The beginning of the Bible, the beginning of life on earth... but also the beginning of God's plan of salvation through our Lord Jesus Christ. At every turn in the story of Genesis, we will see God laying the foundation for his redemptive work for all peoples in all ages.
Ash Wednesday
Feb 10, 6:30pm
Lent has been an important part of the church calendar for nearly 1700 years, and it all begins with Ash Wednesday. Come worship and pray as we begin this season of spiritual renewal and dedication to God and find our identity in Christ. If you are able, try spending Wednesday fasting until after the Ash Wednesday service in order to set apart time to be with God.